Products & Services
Composite Alliance Corp has responded to the market demands for a greater variety of industrial processes and solutions to optimize the fabrication of composite components. Our capabilities range from engineering consulting, design, analysis, and first article development to manufacturing, industrialization, and product support in the following areas:
Pre-forming:

3D or 2D pre-forms, direct process to final form
Automation solutions such as robotized preform cells and more
Manual and automated cutting systems
Pre-form compaction systems, drape forming, vacuum forming

Mold design and fabrication for various applications such as compaction, polymerization, RTM, …

Self-heating tooling for out of the autoclave curing, ideal for large composite structures.

Press systems:

Thermoset or thermoplastic composites, press/workstation and tooling
Laboratory presses

Automated injection and dispensing equipment capable of precise metering and mixing of one or multi-component thermoset or thermoplastics resins in support of:

All variants of RTM and VARTM applications
Adhesives, sealants, bonding, label doming
Spray-up
Potting and encapsulation of electronic components.
In-line integration into workstations/production lines

Handling/Rotation and demolding systems
NDT equipment
Machining/drilling equipment
By combining our areas of expertise and partnering with our customers to define the best processes, tooling and machinery for their needs, we are able to deliver superior value, reduce costs and optimize performance.
Preforms
Automation Solutions
Cutting Systems
Compaction / Drape Forming Systems
Molds
RTM, Prepreg & Thermoplastic Presses
Injection & Dispensing Equipment
Handling/Rotation/Demolding Systems
NDT Equipment
Final Machining Center
Preforms
Preforms
The manufacturing methods of fibrous preforms are a key factor for cost reduction of composite materials. The unique combination of high-performance and cost-effective preform technologies offered by Composite Alliance Corp can be applicable to any shape requirements for aerospace or other industrial applications. The fibers can be aligned in 0°, 90°, +45°, -45° and any other directions, with different ply thicknesses, whether 2D or 3D complex shapes and cross sections such as curved beams, tapered cylinders or hemispherical structures.
Our preform services are tailored to customer needs according to our expertise in our originaltechnology including Z directional fiber reinforcement processes, 3D preforms even with ceramicfibers and more. Many of the proven advantages of our processes are: no crimp, no waste, direct process from unidirectional dry fibers to near-net shape preform, higher inter-laminar strength and damage tolerance.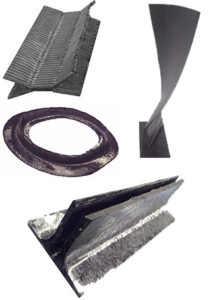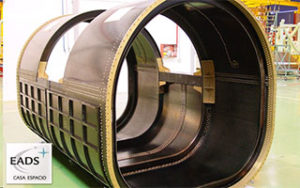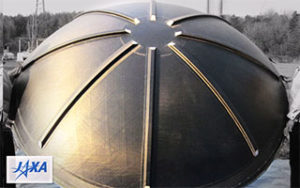 Automation Solutions
Cutting Systems
Compaction / Drape Forming Systems
Molds
RTM, Prepreg & Thermoplastic Presses
Injection & Dispensing Equipment
Handling/Rotation/Demolding Systems
NDT Equipment
Final Machining Center